Next time you're toasting to Def Leppard with a glass oftheir new pale ale, make sure you're rocking the kicks to match. That's right, the band is releasing a line of sneakers with designs dedicated to some of their albums and, of course, featuring their famous logo.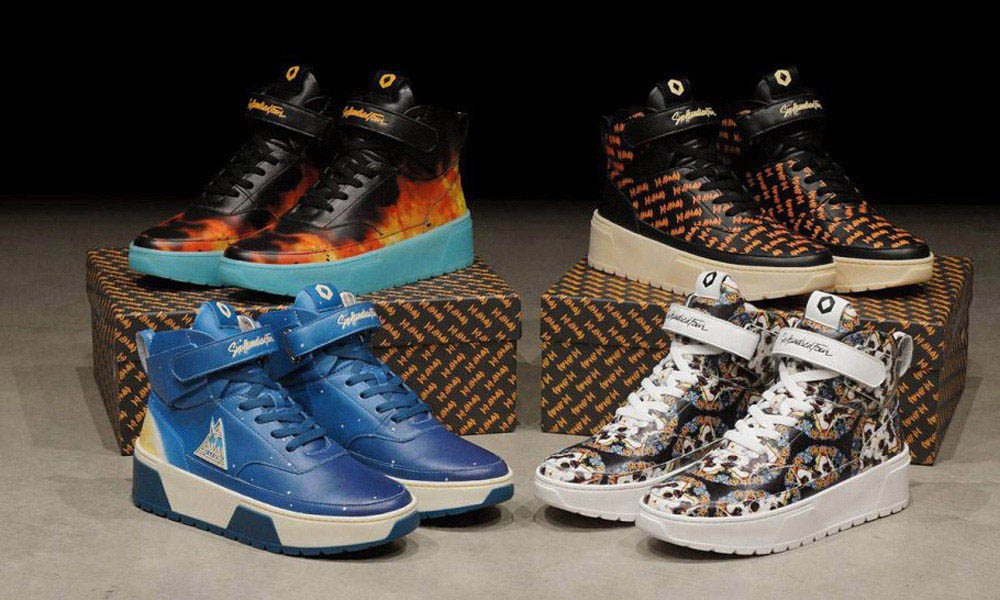 The band has teamed up with footwear company Six Hundred Four for the collection of limited edition sneakers. The company writes, "thoughtfully designed, the design lines and chunky sole strap tap into what was fashionable during Def Leppard's rise to fame in the 80s and 90s." Six Hundred Four has also released creative promo videos accompanying each of the four pairs available. See the "Hysteria" shoe video to the right.
Fans should act fast – the limited edition Def Leppard sneakers are available on Six Hundred Four's website, marked at $275 per pair. They're also offering box sets of all four pairs, with some signed.